WOOOOOOOOO!!!! I'm so excited to finally be releasing my first Periscope recipe – it's taken a crazy amount of planning, but we're finally ready to kick off!
This week is all about 'Straya, mate, as we make a Kangaroo Burger, complete with beetroot and bacon, because how else would you have your burger? Kangaroo can be a slightly gamey meat to eat, which makes it perfect to take on heavy hitting spices and flavours! It's also crazy lean, which just begs for some added fat.
Bacon fat? Why yes, don't mind if I do.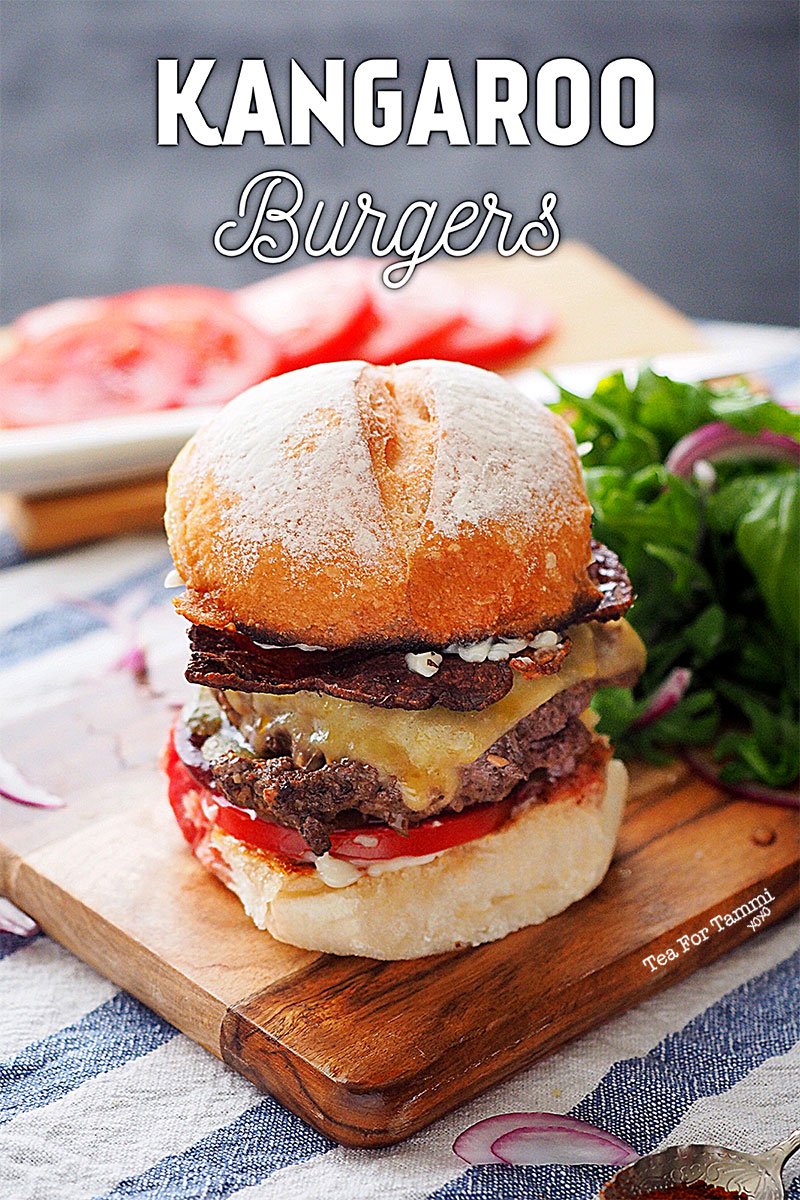 Kangaroo Burger Recipe
2016-01-24 12:23:00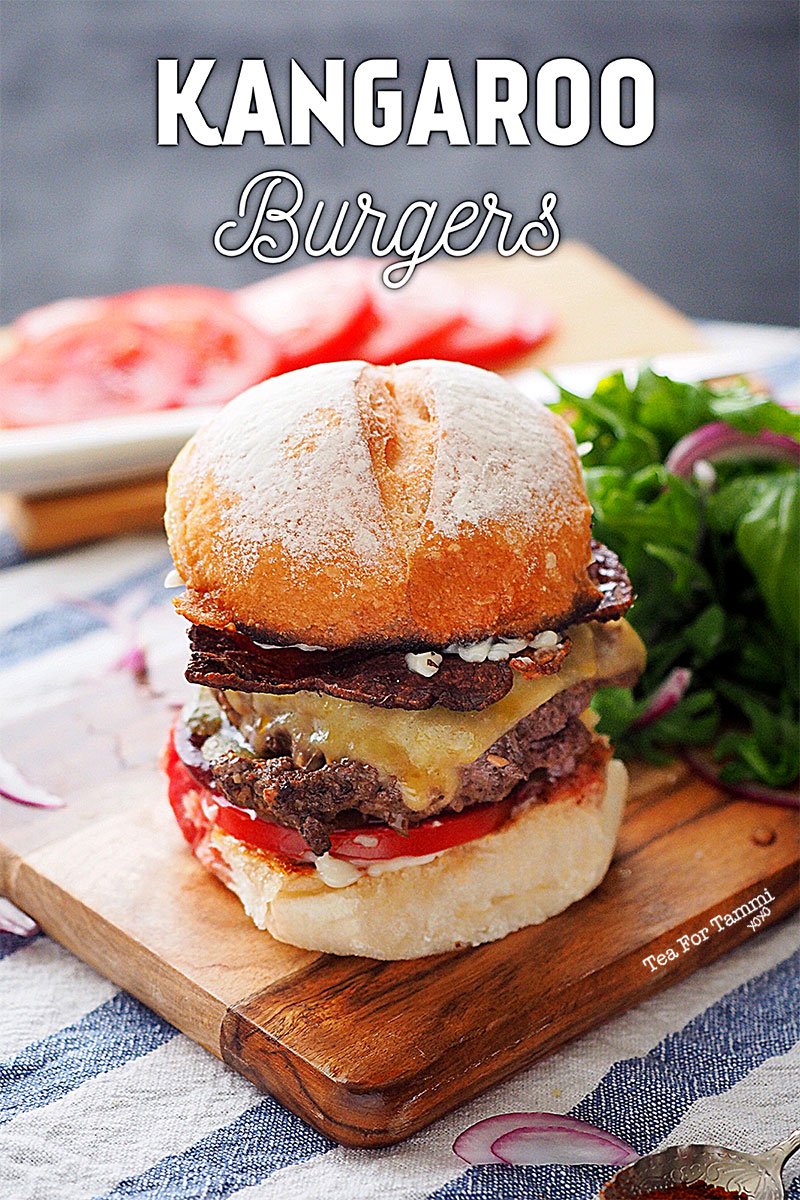 A truly Australian barbecue isn't complete without our coat of arms. This Kangaroo Burger is a great way to try kangaroo meat for the first time - covered in cheese and topped with bacon. Like nature intended.
For the Patties
500g Kangaroo Mince
100g bacon fat*, minced (optional)
2g salt (1/2 tsp)
1 tsp paprika
1/2 tsp dried garlic flakes
1/2 tsp dried onion flakes
1 tsp wholegrain mustard
1/2 tsp ground pepper
2 birds eye chilli, finely chopped (optional)
For the burger
5 bread rolls or small burger buns
5 slices of bacon
5 slices of colby cheese
5 slices of tinned beetroot, drained
Sliced pickles
2 ripe tomatoes, sliced
5 tbsp of mayonnaise
For the patty
Add all the ingredients for the patty into a bowl and mix well.
If possible, leave overnight for the flavours to develop.
For the burger
Starting with a wide, cold pan over medium heat, fry the bacon till crispy and most of the fat has rendered.
Remove the bacon to rest on paper towels, leaving the fat in the pan.
Split the buns into half, and place inside-down into the hot pan of bacon fat to toast. This is what brings it to the next level. Alternatively, you can butter the insides of the buns and toast them that way, too.
Remove the buns, and divide the meat into 5 patties. Shape them with your hands and carefully place into the hot, oiled pan (or barbecue). Leave for 2 min till seared, and then flip.
Top cooked side with slices of cheese, and cover. Leave for another minute till cheese is melted and patty is cooked.
Spread both sides of toasted buns with mayonnaise, then layer tomatoes, beetroot, pickle, cheese-topped patty and bacon, before topping with other bun.
Serve immediately.
Notes
*I use the extra fat trimmings from my bacon to make it an extra luxurious burger, but feel free to leave it out if you don't have any on hand!
Tea For Tammi https://teafortammi.com/
But wait, there's more! I'd love to see your versions of this recipe and what you think of it! Take a photo and remember to tag @TeaForTammi or Wusthof Australia on Instagram, Twitter and Facebook, and we'll share our favourites! We'll be Periscoping and sharing a recipe every week, so don't worry if you've arrived here fashionably late to the party. Simply join us 6:30pm (Sydney time) every Wednesday for more delicious food, and follow @TeaForTammi to get notified when we go live!